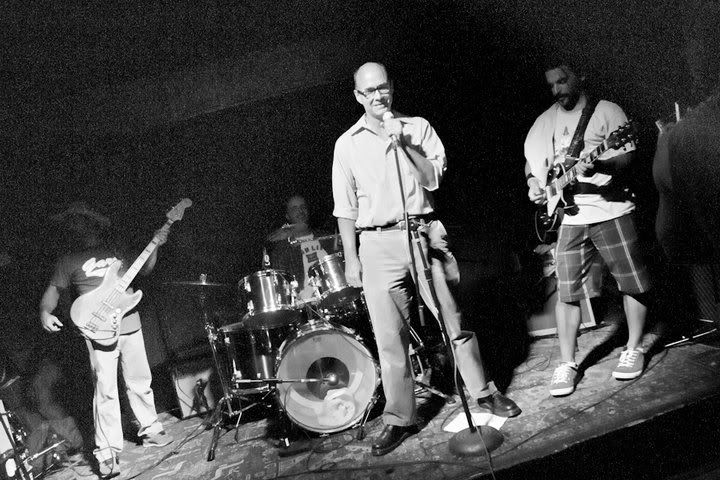 Atlanta-based alternative / indie pop / pop punk* (or some combination of those) band,
The Heavy Florist
, is this month's (and the very first) discovery band [of the month].
The
first
time I heard them, was on a cell phone. Yes, an mp3 streamed from a semi-smart phone introduced me to this up and coming act before I ever laid eyes on
them
. Officially only having met 1/3 of the infamous trio at this point.
The
second
time I heard them, was through the floor boards of drummer Marvin Reese's house, while they held band practice in the basement. Now boasting introductions to 2 out of 3 (and armed with tasty leftovers), I enjoyed a muted version of the musical stylings this group has to offer.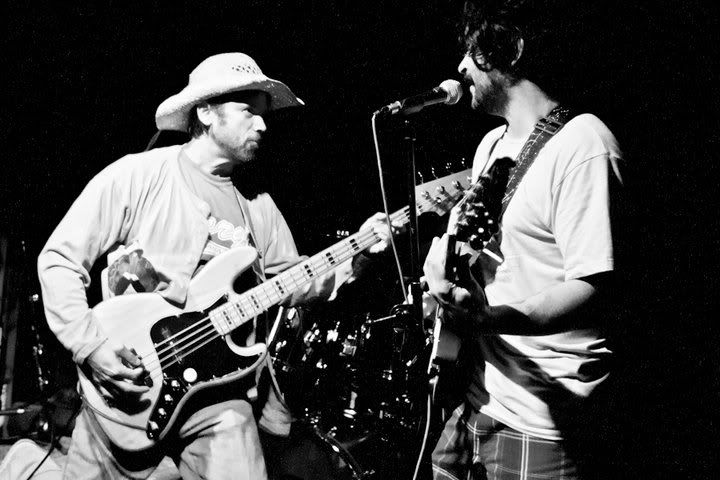 The
third
time I heard them, was live and in living color at the East Atlanta venue,
529
. Before the show, I met the final piece of the tripod that makes up The Heavy Florist, and enjoyed some riveting pre-show entertainment over pizza with the boys.
The guys behind the music are just as incredible and the actual music itself; the cohesive unit translates well on stage, bringing the crowd a mind blowing musical experience that was well worth more than the $5 it cost to get in. The highlight of the show may have been the switcheroo between lead singer/songwriter and guitarist,
Chris Tsambis
, and brilliant (according to him) bassist,
Steven K. Greer
. These two multi-talented rockstars exchanged roles briefly during the show, giving Steve a chance to show off his singing chops with two tracks that he wrote himself, my favorite of which "She Says" sounded particularly great this evening.
The band also uniquely includes a fourth ::surprise:: element, their own commentator,
Bret wood
. Bret introduces the band and several songs during the set. This added bonus seemed like a crowd favorite, bringing some comedy to the already talent-filled evening.
The Heavy Florist is currently in (and out) of the studio recording their debut album. But luckily for you,
Reverbnation
is giving you the chance to check out some of their stunning tunes. You can also follow their rise on
Facebook
, become a fan and get all the latest news and updates on this phenomenally polished group of musicians brought together to offer all of our senses a musical treat.
*self-described genre (source: Reverbnation)
**All photo's courtesy of the very talented Jessica 'Imoto' Harney, Owner of Captain Crazy Productions, Inc. (and The Heavy Florist's biggest fan)