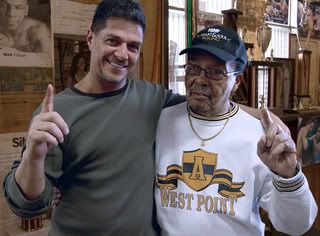 Yesterday, we were back at Police Athletic Gym (PALs) gym in the lovely Gary, IN, temporary home of the Altered crew. This historic location is a testament to its owner and operator John Taylor, epic boxing coach and fighter.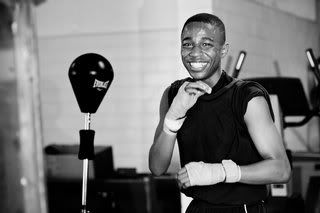 Taylor started a youth program to train young men and women in the community to use their aggression in a more positive light. His students are among several successful fighters including the WBC International Super Lightweight and NABC Lightweight Champion "Merciless" Mary McGee. Taylor opened his doors to the Altered cast and crew with outstretched arms and provided us with excellent young boxers, filling the scene with some great upcoming talent.
The PALs boxing gym almost closed a few years ago due to insufficient funding, but has risen again to be deemed "the comeback." It was thanks to generous donations from supporters that made sure the gym remained open for future generations. Taylor, himself, is an asset to the community and a genuine gem. Despite being 80 years old, he is actively present in the facility at all times, and shares a bond with his students based on respect and mutual hard work. The city of Gary, and the world of boxing, is lucky to keep company with this endearing man.